How to Prepare for the PE Exam
The Professional Engineers (PE) exam is a crucial step in the journey of becoming a licensed Professional Engineer. The PE exam is a comprehensive test that evaluates an engineer's knowledge and ability to practice as a professional. In this article, we will provide advice and tips on how to prepare for the PE exam, including information on what to expect, how to study, and more.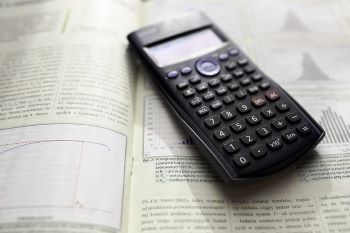 Understanding the PE Exam
First, it's essential to understand what the PE exam entails. The PE exam is now a computer-based test and is offered year round for many disciplines, but for some disciplines it is only offered in the fall. It is closed-book exam but with an electronic reference manual provided. The total exam duration is 9 hours (8 hours of which is allocated to the testing itself), and the test consists of 80 questions. Exam specifications are provided by the National Council of Examiners for Engineering and Surveying (NCEES) which describe the topics covered on the exams for each discipline. Question types include multiple choice, point and click, drag and drop, and fill in the blank.
Exam Topics and Coverage
Before preparing for the PE exam, it is important to understand the scope of the exam and the topics that are covered. The NCEES provides a detailed guide of the topics that are covered in the exam. The topics vary by discipline, but they generally include mathematics, ethics, and topics specific to the engineering discipline of interest. By reviewing the exam specifications and understanding what is covered, engineers can determine the areas in which they need to focus their study.
Developing a Study Plan
To prepare for the PE exam, it is essential to have a solid study plan in place. This plan should include a timeline, a list of study materials, and a schedule for practicing sample problems. You should also plan on dedicating a full 9 hour day to taking a practice examination in which you attempt to replicate the exam conditions as closely as possible.
Review Courses
One of the best ways to prepare for the PE exam is to take review courses. Review courses are designed to help engineers prepare for the exam by providing in-depth coverage of the topics that are covered in the exam. These courses also provide sample problems and practice exams that can help engineers prepare for the exam. There are many different types of review courses available, including in-person, online, and self-study options. Engineers should choose the type of review course that best fits their learning style and schedule.
Study Materials
In addition to taking a review course, it is also essential to use other study materials, such as textbooks, study guides, and practice exams. Many engineers find that using multiple study materials is the most effective way to prepare for the PE exam, as it allows them to reinforce their understanding of the material in different ways.
Practicing and Familiarization
Another key aspect of preparing for the PE exam is practice. Engineers should practice solving sample problems and take practice exams to help them become familiar with the types of questions that are asked in the PE exam. Practice exams can help engineers identify areas in which they need to focus their study, as well as familiarize them with the testing format.
Staying Organized
It's also important to stay organized and keep track of your progress. Engineers should keep a notebook or binder to organize their study materials and notes, as well as a calendar to keep track of their study schedule. Engineers should also make note of areas in which they need improvement and focus their study on these areas.
Taking Care of Yourself
Finally, it's essential to take care of yourself during the preparation process. This means eating well, getting enough sleep, and exercising regularly. Preparing for the PE exam can be a challenging process, and it's important to maintain a healthy lifestyle to ensure that you have the energy and focus to prepare effectively.
PDH Classroom offers a suite of online continuing education courses tailored to engineers. These courses can be used to fulfill PDH credit requirements for maintaining your PE license, or just as a part of staying ahead in your field.
View our course catalog now:
Preparing for the PE exam requires a combination of understanding the scope of the exam, having a solid study plan in place, utilizing a variety of study materials, practicing sample problems, staying organized, and taking care of yourself. By following these tips, engineers can prepare effectively for the PE exam and increase their chances of passing.