Top Study Tips for the PE Exam
The Professional Engineers (PE) exam is a crucial milestone for engineers looking to advance their careers and achieve professional recognition. A PE license not only demonstrates mastery of a particular engineering discipline, but it also opens the door to new opportunities, greater responsibility, and increased earning potential. However, passing the PE exam is not easy, and it requires a significant investment of time and effort. In this article, we will discuss some of the top study tips for the PE exam, and how you can maximize your chances of success.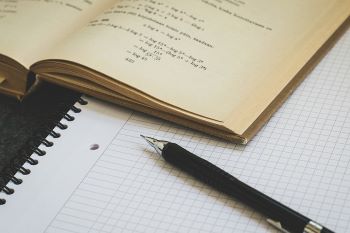 1. Know What to Expect
Before you start preparing for the PE exam, it is important to understand what you are facing. The PE exam is now a computer-based test and is offered year round for many disciplines, but for some disciplines it is only offered in the fall. It is closed-book exam but with an electronic reference manual provided. The total exam duration is 9 hours (8 hours of which is allocated to the testing itself), and the test consists of 80 questions. Exam specifications are provided by the National Council of Examiners for Engineering and Surveying (NCEES) which describe the topics covered on the exams for each discipline. Question types include multiple choice, point and click, drag and drop, and fill in the blank.
2. Develop a Study Plan
Once you have a clear understanding of what you are facing, it is time to develop a study plan. A good study plan should take into account the amount of time you have available, your strengths and weaknesses, and your preferred learning style. Some of the most common strategies for preparing for the PE exam include:
Reviewing practice exams and sample problems
Attending review courses or study groups
Using flashcards or other memory aids
Practicing problem-solving techniques
Developing a study schedule is essential for staying on track with your exam preparation. It's important to set aside dedicated time each day or week for studying, and to stick to your schedule as much as possible. It is important to be realistic about the amount of time you can dedicate to studying. Many engineers find that they need to allocate at least two to three hours per day over the course of several months to prepare effectively for the PE exam. When creating your study schedule, consider the other commitments you have and make sure to allocate enough time for exam preparation.
3. Focus on Understanding, Not Memorization
While it is important to be familiar with the content of the PE exam, it is more important to understand the underlying concepts and problem-solving techniques. Rather than trying to memorize information, focus on developing a deep understanding of the material, and how it can be applied to real-world problems.
4. Utilize Practice Exams and Questions
The PE exam is a skills-based test, and success on the exam depends on your ability to demonstrate your understanding of engineering concepts and your ability to apply them to real-world problems. To prepare for the exam, it is important to practice solving a wide range of problems, and to get feedback on your performance.
Practice exams are a valuable tool in preparing for the PE exam. These exams will give you an idea of the types of questions you can expect to see on the actual exam and will help you identify any areas where you need to improve. It's also a good idea to use practice questions on a regular basis to reinforce your understanding of key concepts.
5. Stay Relaxed and Focused
Staying relaxed and focused is essential for success on the PE exam. It's important to manage stress levels, eat well, exercise regularly, and get enough sleep. Some of the most effective strategies for managing stress include:
Exercising regularly
Practicing relaxation techniques, such as deep breathing and mindfulness
Maintaining a healthy diet and sleeping schedule
Relying on a support system of family and friends
6. Stay Organized
Organization is key when preparing for the PE exam. Make sure you have all the materials you need, and that you are keeping track of your progress. Use a planner or scheduling app to help you stay on track, and set aside specific times for studying, reviewing, and practicing problems.
7. Review the Time Commitment
Taking the PE exam is a significant time commitment, and it is important to be prepared for the demands of the exam. Make sure you have enough time to study and prepare effectively, and that you are not taking on other major commitments, such as a new job or a big project, at the same time.
8. Develop Effective Note-Taking Strategies
Note-taking is an important part of exam preparation. By developing effective note-taking strategies, you can ensure that you retain the information you need to know for the exam. Some helpful tips for effective note-taking include: summarizing information, using abbreviations and symbols, and creating a visual representation of important concepts.
9. Join a Study Group
Joining a study group can be a great way to stay motivated and on track with your exam preparation. By sharing information and working together, you can help each other stay focused and achieve success on the exam. Study groups can also provide a supportive environment for discussing any difficulties you may encounter during your preparation.
PDH Classroom offers a suite of online continuing education courses tailored to engineers. These courses can be used to fulfill PDH credit requirements for maintaining your PE license, or just as a part of staying ahead in your field.
View our course catalog now:
The PE exam is a challenging but achievable goal for engineers. By following these tips and incorporating them into your exam preparation, you can increase your chances of success and achieve your professional engineering license. With hard work, dedication, and a little bit of help from these study tips, you can be well on your way to a successful career as a professional engineer.